90 Minutes / Drama / UK / 2016
---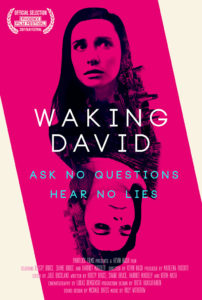 ---
Scarlett, a successful American health psychologist, passes through London for a conference. Yet her goal is to meet Amy, her hitherto unknown half-sister, and to find out about their father, David, who died 10 years earlier – and whom she'd never met.
She spends the weekend with Amy and Amy's mother, Julie. Scarlett soon finds that she is less than welcome in Julie's household and that there is a wall of silence about David. Even so, during the course of the weekend, the relationship between Amy and Scarlett softens and they begin to accept each other. Amy starts to open up about David, revealing a caring father and husband.
However, the same night, during dinner with the whole family, serious doubts are cast on the image of David that Amy had conveyed to Scarlett. As the evening progresses, Scarlett digs deeper. When the truth is finally revealed, it shatters the stability of the family, causing all of the family and Scarlett to reassess their relationship to one another.
---
Festivals and Screenings
Phoenix Film Festival 2017 (6th-13th April)
Friday, 7th April
Saturday, 8th April
---
Download the brochure: [Short Version] [Large Version]
Like & Share Waking David on Social Media: Twitter | Facebook